Are you looking to adorn your living space with charming decor or seeking the perfect gift for a loved one? Our collection offers something for everyone! Let the magic of Sanrio accompany you, making every day a little brighter and more magical! Each piece in our Sanrio Collection is designed to bring a touch of happiness and playfulness into your life! 🐱🐱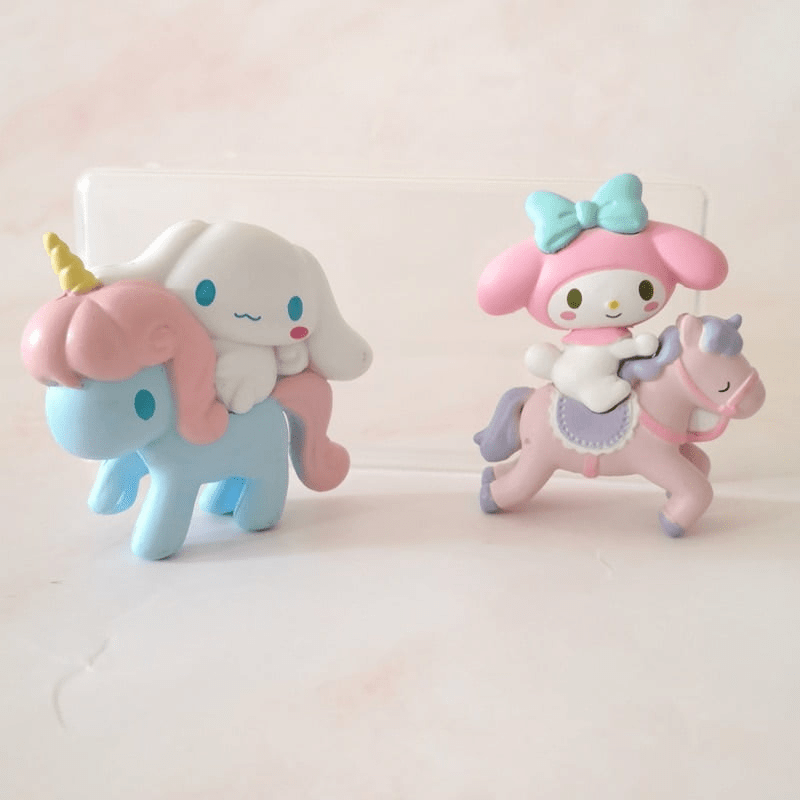 Kawaii Sanrio My Melody & Cinnamoroll Anime Figure, a delightful collectible that brings together the beloved characters from the Sanrio universe in the most adorable way possible! This figurine is a must-have addition to your collection!
This figurine can be prominently placed on your desk, shelf, or any other place you choose to show off your enthusiasm for Sanrio characters because it is a practical size.
The Kawaii Sanrio Plush Non-slip Slippers – the perfect blend of comfort and cuteness for your feet!
Made from plush material, these slippers are incredibly soft and cozy, providing a gentle touch to your feet, perfect for keeping your feet warm and comfortable during the chilly winter months.
The perfect accessory to add a touch of cuteness and charm to your everyday essentials! The Kawaii Sanrio Plush Keychain. These adorable keychains feature your favorite Sanrio characters and are designed to bring joy wherever you go!
The perfect companions for comfort and cuteness! Kawaii Sanrio Kuromi Cinnamoroll My Melody Plush Cushion. These adorable plush cushions create a delightful addition to your home decor or a cozy friend to snuggle with.
Made with soft and huggable materials, these cushions provide a plush and comfortable surface for relaxation, whether you're lounging on the couch, reading a book, or taking a nap!
The Kawaii Sanrio Cinnamoroll, Hello Kitty, and Kuromi Summer Linen Slippers are the perfect gift for yourself or any Sanrio lover in your life!
These slippers are made of premium linen fabric and feel light and breathable, which is ideal for keeping your feet cool and comfy in the summer. Each step feels as though you are walking on clouds thanks to the velvety, supple insole, which offers cushioned support!
Stylish and adorable accessory that combines the classic charm of a Kawaii Sanrio Small Cambridge Satchel Bag we all adore! If you're looking for a delightful gift for a Sanrio fan in your life or simply want to treat yourself to something special, the Kawaii Sanrio Small Cambridge Satchel Bag is the perfect choice.
The Cute Sanrio Cartoon White T-Shirt – a must-have addition to any Sanrio fan's wardrobe. This adorable t-shirt combines comfort and cuteness, featuring a collection of beloved Sanrio characters in a charming design!
These enchanting Kawaii Sanrio Cinnamoroll, My Melody, and Kuromi Moon Rechargeable Light Night bring the magic of Sanrio to your bedroom, creating a soothing and dreamy ambiance.
The soft and gentle illumination emitted by the LED light creates a calming atmosphere, perfect for bedtime stories, relaxation, or as a comforting nightlight.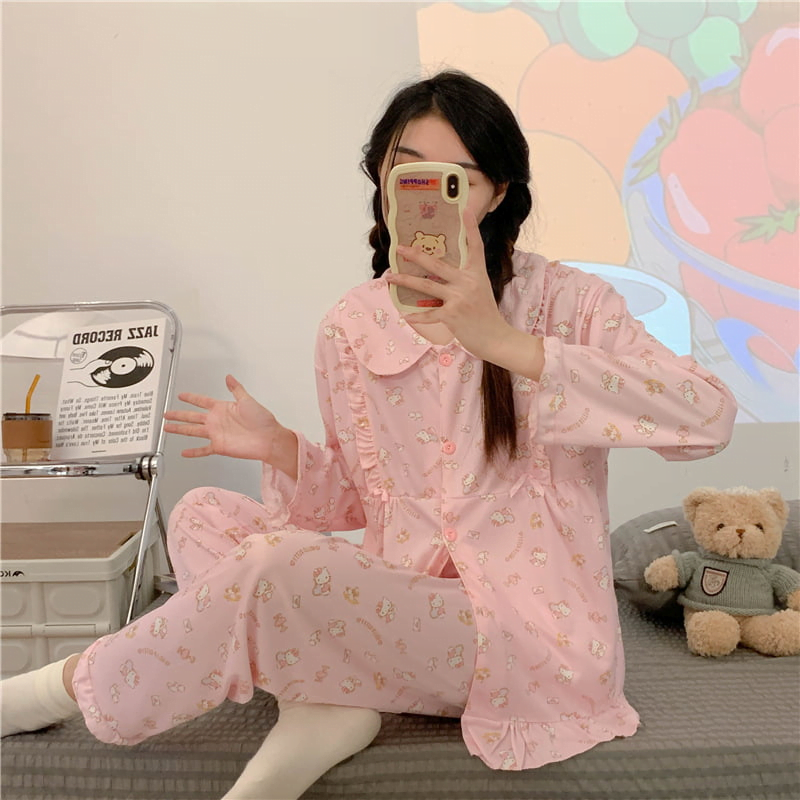 The perfect blend of comfort and cuteness for a cozy night's sleep! Kawaii Sanrios Hello Kitty Pinky Pajamas. These adorable pajamas are designed to bring a touch of whimsy and joy to your bedtime routine.
Crafted with soft and breathable materials, these pinky pajamas provide a snug and comfortable fit, ensuring a restful sleep. The lightweight fabric allows for easy movement, while the relaxed silhouette adds an extra level of relaxation and freedom.
Experience the magic of Sanrio with our captivating collection. Explore the world of cuteness and embark on an adventure with Hello Kitty, My Melody, and their adorable friends. Shop our Sanrio Collection now and let the magic unfold!